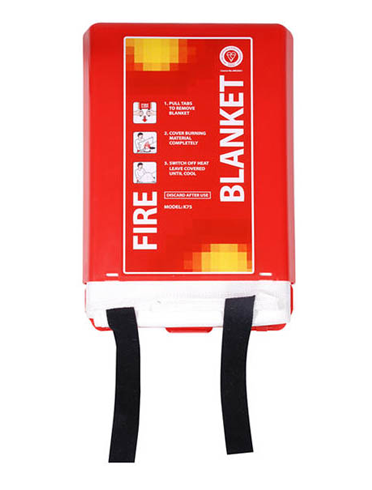 Info
Our fire blankets offer help putting out dangerous fires within the home or workplace. We have created a safety blanket that is for use in any living situation, kitchens or boat fires.
With revolutionary new technology our fire blanket fights fires more effectively, not only does it drape around burning pans etc, it restricts oxygen to the fire, but it also releases a chemical to cool the oils etc, and prevents re-ignition.
We strive to meet various legislation recommendations and regulations, including boat safety scheme, national caravan council and around the home.
For domestic and light use.